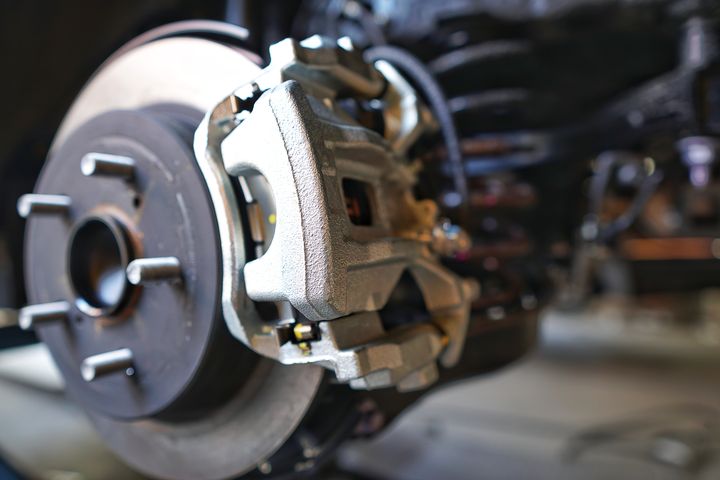 The Importance of Rotor Repair
Your vehicle's braking system utilizes hydraulic and mechanical technology to help you maintain control at all times. When you step on the brake pedal, hydraulic pressure is distributed to your car's four wheels. Brake calipers squeeze the brake pads, clamping the brake rotors. This helps you to control the speed of your vehicle and come to a stop, even in a sudden situation. Brake rotors do not wear out as fast as brake pads, but they do get thinner over time, especially if they've been cut during a typical brake service. Therefore it's important to monitor the need for proper rotor repair over time. When a rotor becomes too thin, it becomes susceptible to overheating and can warp or crack. Hometown Garage in Portland helps drivers throughout Middlesex avoid this issue with Reliable rotor repairs.
Quality Rotor Repair for Safety
Since 1998, the team here at Hometown Garage has utilized the tools and experience to thoroughly assess any vehicle's braking system and conduct any rotor repairs determined necessary. Brakes generate a lot of heat. The entire braking system is built to take this heat and dissipate it, but even the heavy metal parts like brake rotors can be pushed to their limits, such as on a long hill or in heavy traffic. If you feel odd vibrations or hear unusual noises when braking, pay us a visit right away for us to evaluate your need for Quality rotor repair. Considering the importance of brake rotors in relation to your safety, rotor repair should always be a priority. The certified professionals here at Hometown Garage are ready to deliver the long-lasting results your vehicle requires. You'll be back on the roads of Portland in top form. For accurate rotor repair, trust the professionals at Hometown Garage in Portland, CT.