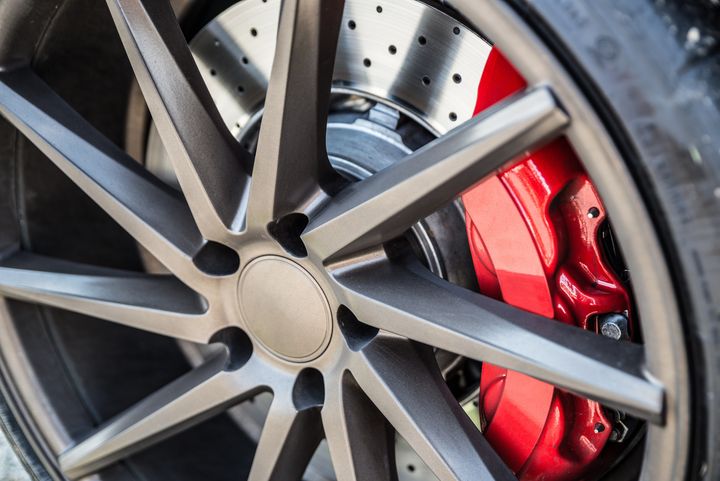 Brake Calipers Stop You in Your Tracks
There are few systems on your Cadillac, Chevrolet or Chrysler as important as the brakes. When you step on the brake pedal, hydraulic pressure is transferred to the brake calipers, which squeeze the brake pads against the brake rotors. A properly functioning brake system allows you to maintain control of your vehicle and stay safe. At Hometown Garage in Portland, we don't have to replace brake calipers too often, as they don't typically wear out. Still, rust is one common issue we encounter with brake calipers, which causes parts to get stuck. If you're experiencing pulling while braking, longer braking distance or unusual smells, you might need a brake caliper inspection. The professionals at Hometown Garage have the training and experience to diagnose the matter and determine the best course of action.
The Importance of Checking Brake Calipers
It's not always easy to pinpoint the exact problem within a vehicle's braking system, whether it's an issue with the brake pads, brake calipers or anything else. This is why it's important for drivers in Portland, CT and all of Middlesex to have their brake systems regularly inspected, including the brake calipers. If we can detect and correct a problem early enough, not only can we keep your car safe, but we can often help reduce long-term repair costs. Consider Hometown Garage for all your brake system needs, including new or rebuilt brake calipers. Throughout Portland, CT, we've been serving our community since 1998. We can usually get brake caliper-related repairs done in the same day, even while you wait.
Hometown Garage has what it takes to keep your brake calipers sliding and gripping when they should. Pay us a visit today.